Bringing Projects to the Next Level: King & Society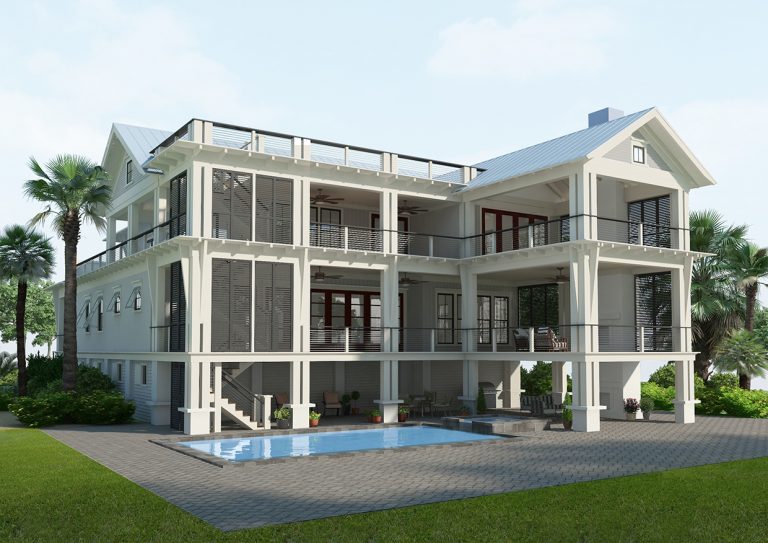 2800 Palm Blvd – IOP – Beachfront new build, available fall 2018.
King & Society is not your average real estate company. It is comprised of several "sectors" which provide their clientele with the most progressive and comprehensive real estate experience possible.
"Our sectors provide seamless services in the buying and selling of real estate, property and vacation management and large-scale new construction and remodeling," said Troy Barber, a principle with King & Society.
Barber started his career in traditional real estate sales but said he found it to be too limiting and decided to create a true, full-service real estate company.
"As we were growing, we recognized the demand for new-build homes and major renovation projects throughout the market," he said. "What came next was the natural progression of providing ancillary services, allowing us to further diversify our offerings and better assist our customers. Since combining and leveraging our sectors, we have helped a growing number of clients who had purchased a property with King & Society and have gone on to assist them with their remodel or new build."
General Contractor Justin Roland and Robert Williams manage the renovation and new construction division of King & Society.
"With over 30 years of hands-on experience between them, they are always striving to bring their projects to the next level," Barber said.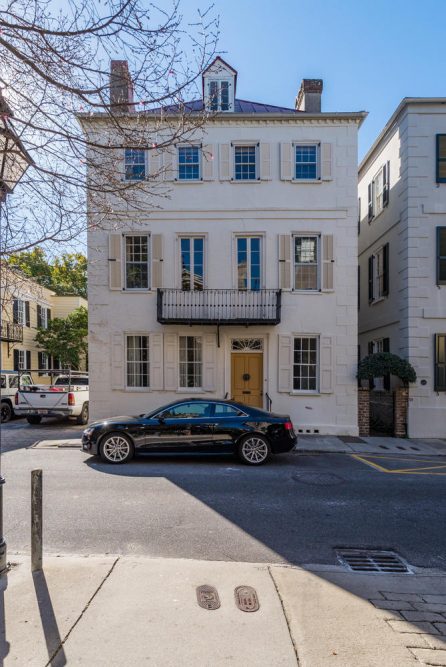 Roland's construction career began when he worked for a large commercial general contractor during high school summers. He pulls from hands-on experiences with everything from parking garages and shopping centers to high-end custom homes and whole house renovations.
Williams began working in construction in early 2003. Starting as a punch technician, he felt he was learning how to build a house from a finished product working backwards. This gave him a unique approach when he was given the opportunity to build a house from the start.
Their team focuses primarily on residential and commercial projects, with large-scale remodeling, total renovation and new home construction as their core concentration.
"Many of our clients are looking to perhaps add an addition to their home or completely remodel their home or business," Roland explained. "As diverse as our portfolio is, we do tend to have more projects in the downtown Charleston and East of the Cooper areas. On a typical day, we are working on projects from condo complexes to high-end custom homes to historic preservation projects."
"We enjoy participating in the design process and matching it with the right architect for the job," he added. "Being involved at the very beginning and during the conceptual stage allows for a smoother transition into the project itself. Working through a project this way, it allows the contractor, architect and end user to work in unison to meet the objectives and goals and to keep the project on budget."
King & Society has assembled a team of Charleston's most established agents, best contractors, finest interior designers and architects, as well as the most trustworthy lenders – all so clients can find, buy, stage, build, remodel and sell faster and more profitably than ever expected. With their experience, King & Society works hard to make dreams a reality, delivering real craftsmanship with absolute integrity. It's the expertise in so many areas that really sets them apart from other companies.
"We work hard to bring a person's vision to life," Barber proudly added, "whether it's a renovation or high-end custom home. I'm proud of our team and what they have accomplished."
Roland added that every home deserves the royal treatment and "we make every effort to provide top-notch service to our clients to help foster long-lasting relationships for years to come."
To learn more, visit www.kingandsociety.com.