Carolina Park, Mount Pleasant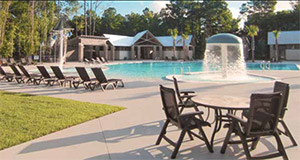 Carolina Park in Mount Pleasant boasts many alluring elements, and, as a result, nearly 100 homes in the master-planned community have either sold or been placed under contract since November 2012. What else can be expected of a neighborhood with seven renowned local and regional builders, fantastic amenities and an unparalleled location?
"With Carolina Park being the last approved master-planned community in Mount Pleasant, it is likely a buyer's last chance to purchase a new home in a setting of this kind," said Brian Keels, marketing director for Carolina Park Development, LLC. "We have a great product and location, and buyers, both local and from out of town, are taking advantage of the opportunity."
Carolina Park eventually will have nearly 2,000 singlefamily and multifamily custom and semi-custom homes.
"Our builders offer well-crafted homes that focus on architectural detail and energy efficiency," said Community Sales Manager Haley Cuzzell. "We have Ryland Homes, David Weekley Homes and Saussy Burbank in Carolina Park that all start at the $300s. We also have Saussy Burbank, Cline Homes and Sabal Homes building in Riverside at Carolina Park and Structures Building Company and The Burton Company just coming on board for that neighborhood, with homes starting in the $500s."
Carolina Park offers something for everyone, with Lowcountry architecture that incorporates welcoming porches, scenic landscaping, 10-foot ceilings, hardwood and tile floors, gourmet kitchens and granite countertops. "We have gone through a rigorous process to specially select our award-winning builders," Keels explained.
This past summer, the 1,700-acre master-planned community celebrated the grand opening of the Residents Club, which features a junior Olympic pool that boasts a very cool beach entry, kid-friendly water features and a nautical-themed playground. Future phases include an open-air pavilion with an outdoor kitchen, tennis courts and more.
"One of the goals we had in mind with the master plan was to build a place where residents can live, work, play and learn in one setting," said Keels. "We didn't want to create just another development but a community that takes into account land preservation, recreation and convenience."
Lifestyle and location are part of what makes Carolina Park a remarkable living experience. Residents can walk, bike or drive to Wando High School, the Center for Advanced Studies at Wando, The Children's Center or Roper St. Francis Mount Pleasant Hospital without leaving Carolina Park.
Currently, two churches are on the property and three more are within biking distance. In the near future, Seacoast Church, a fire and EMS station, a library and an elementary school will be added on-site.
"Carolina Park is different," Cuzzell explained. "The on-site amenities and desirable Mount Pleasant location create a unique environment where everything is at your fingertips. The thoughtful and detailed approach to the architecture, landscaping and aesthetics in general set us apart. We will even have an extensive trail system running throughout the entire community – an extra step toward our goal of connectivity and practicality."
Residents who use the trail system have plenty of options from which to choose, with 220 carefully preserved acres of wetlands and wetland buffers, 80 acres of passive parkland and a 54-acre active park with access to the town of Mount Pleasant multiuse sports fields. The integrated trail system features miles of winding trails and sidewalks for biking, hiking and walking.
Carolina Park's location just off Highway 17 North is difficult to beat: It's only minutes from the beaches, great shopping and interesting restaurants.
"We encourage people to check us out," Keels said. "Our community stands for more than just a piece of land."